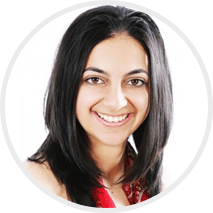 Magali De Castro (Founder)
Ph: 0432 537 973
Postal address: Suite 147, 2307 Point Nepean Rd, Rye VIC 3941
Magali has been working in general practice for the past decade. As a Registered Nurse she's worked in clinical settings varying from solo GP surgeries to super clinics and community health centres.
As the Managing Director and founder of GPS Nursing she has been providing training, support and quality improvement services to GPs and practice nurses since 2009.
She has been a presenter and guest speaker for organisations such as the Australian Primary Care Nurses Association (APNA), the Department of Health (Vic), Exercise & Sports Science Australia (ESSA) and the Cancer Council among others.
She has extensive experience in working with the former General Practice Networks/Divisions. She was the Chronic Disease Service Integration and Practice Support Coordinator for Bayside Medicare Local and is currently the Clinical Director at Hotdoc, an innovative technology company that makes it easier, faster and more effective for practices to communicate with patients through its widely trusted online appointment system and patient communication services.
Magali is very passionate about teaching and her favourite area is the coordination of health promotion clinics as well as helping practices make best use of MBS item numbers for chronic disease management.