Essential CPD for Practice Nurses
Building your CPD Portfolio as a Practice Nurse

The Nursing and Midwifery Board of Australia (NMBA) is the agency in charge of regulating the requirements and regulations for nurses in Australia.
A key registration requirement is to keep their knowledge up to date by completing a minimum number of Continuing Professional Development (CPD) hours every year of registration.
Most Registered and Enrolled Nurses will need to complete 20 hours of CPD every year and must keep records of this for 5 years.
Some nurses, such as Nurse Practitioners, will need to complete additional hours relating to their particular field of expertise.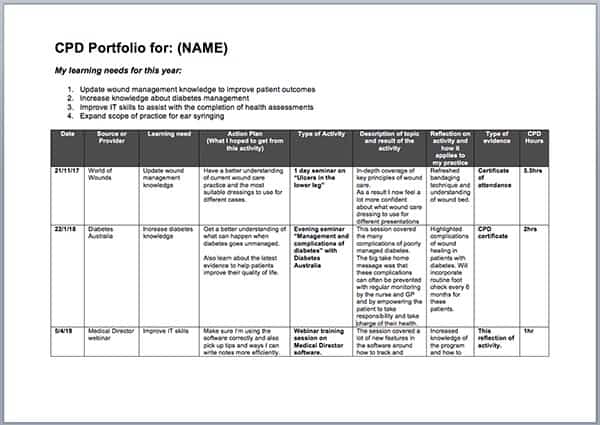 This is a sample CPD portfolio for a practice nurse.  It will give you some idea of how to fill them out.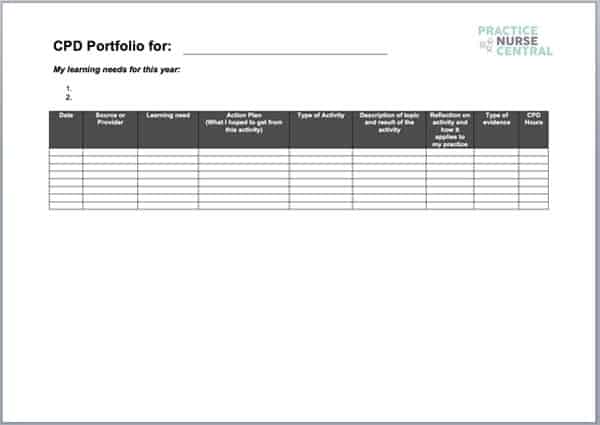 You can use this blank CPD Portfolio template to keep track of your CPD activities and meet your registration requirements.
This has been created following the NMBA CPD guidelines.